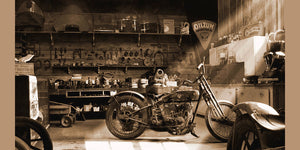 Welcome to Competition Distributing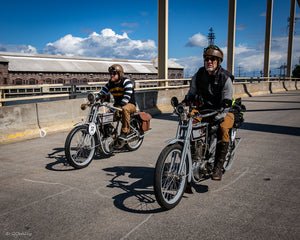 About the New Competition Distributing Team
We are pleased to announce that Competition Distributing's tradition will continue in a new home in western Pennsylvania and will be building on Lonnie, Marianne, and their team's incredible 52-year legacy of top-notch service.

Please allow us to introduce ourselves:
Tom Banks has been collecting and riding antique motorcycles for 40+ years and has amassed an impressive, unique collection of many antique motorcycles. Sean Jackson has been riding and wrenching on motorcycles since he could walk. Motorcycles are more than just a hobby for us; they are a way of life.
Need to contact us at any time? Shoot an email over to Sean@competitiondist.com